Spotlight on Acklam Grange School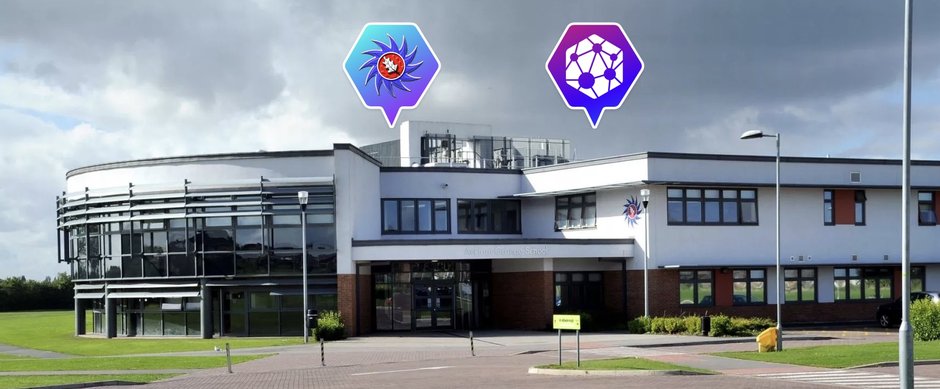 Earlier in the Year Si Brown, FAR's own CTO was asked to help out an old friend Lucy Gowland, Deputy Head of Acklam Grange School in Middlesbrough, UK.
The idea was for Si come into the school and present to the year 10 Students about FAR, it's technology, clients and team, as well as his career highs and lows and everything in between, as part of their Spotlight Careers Day.
Si's presentation included his background from when he was the same age as the students,to the present day as CTO of FAR. He also compared his 'journey' to our CEO Deborah McGargle's, whose career and education path is in stark contrast to his own, but essentially they have both arrived at the same point today.

One of the Acklam Range Senior Management Team who sat in on one of Si's sessions said:

"Excellent talk! Si's sense of humor, energy, and the real-life stories drove the information home. Your presentation was very informative and really sold this sector to our students"

Si further provided a live demonstration of the FAR Technology and explained the types of roles and responsibilities of each of the FAR team and what qualifications are required, even providing an indication of salary expectations to the students.
In concluding his presentation Si, shared some secrets, tips and advice not just for the students careers but also their overall lives.

Si said "It was a pleasant surprise to be invited to speak and a real pleasure spending time with the students and answering their questions. My tour around the school afterwards by Mrs Gowland, amazed me as to the quality of the overall environment for children to learn in and also how the leadership team are taking the school forward. It's a stark contrast to my time at school but helped me understand the way education is delivered and how a proper school is run."
We'd like to thank Acklam Grange's Careers Team for welcoming Si and also as they were very helpful in getting the below feedback from the students.
"Makes me think the future is closer than we thought"
"Inspiring to listen to the life journey of someone in this career"
"Si's Presentation was inspirational. I would like to look into this career in the future"

If your interested in Acklam Grange School please visit www.acklamgrange.org.uk or follow @acklamgrange on socials

For further information on FAR please visit www.f-ar.co or follow @FAR on socials