FAR partners with Krazy Races for Northwich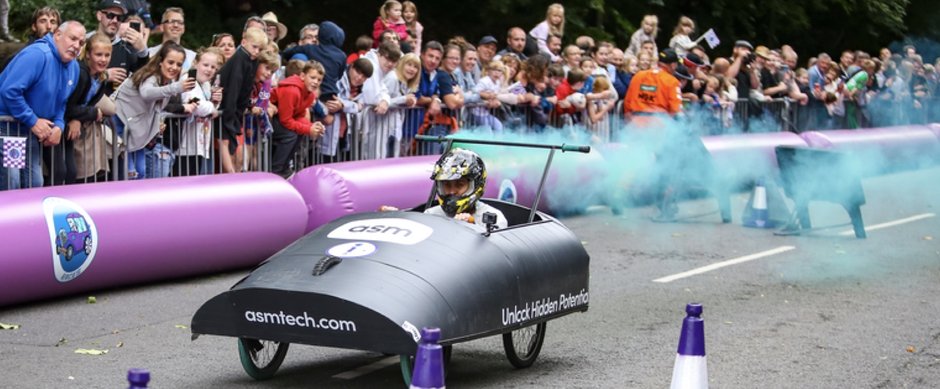 We know a lot of startups get concerned about testing their MVP in the real world and that's understandable; it's scary holding a mirror up to yourself but we can honestly say, here at FAR, testing days are our favourite days which is why we have had a bit of a testing sprint throughout June.

We chose three live events in different locations and then we revisited some of our old sites with a different agenda and this is what we focussed on.

Live Events: Harry Styles in Edinburgh, Scotland, UK, Pink in Sunderland, UK and Take That in Hyde Park, London, UK
Testing Criteria: Impact, Stability, Density (People), Signal

Historical Sites: Albir (Spain), Manchester, UK, Edinburgh, UK, London, UK
Testing Criteria: Stability, Density (Locators), Density (Buildings)

Then we stepped it up a bit in July and Krazy Races in Northwich was the home of our first live pilot event and it didn't disappoint. Attendees and other sponsors were all impressed by the additions in the sky, and the younger ones spent ages trying to find our floating 'Krazy Car".

They were further encouraged to share what they found on their social media, tagging in FAR & Krazy Races to win a prize.
FAR CEO, Deb McGargle said "The organisers were thrilled we were able to get so much from the event, including building a framework for events moving forward, and we've promised Sarah and Danny, a 'Team FAR' entry is on the cards for next year!"

If you would like to find out more abut Krazy Races or when and where their next event is, please visit www.krazyraces.co.uk or follow @KrazyRaces on socials

For further information on how FAR can help you embrace AR, please visit www.f-ar.co or follow @FAR on socials