How FAR away is your City from being a SMART?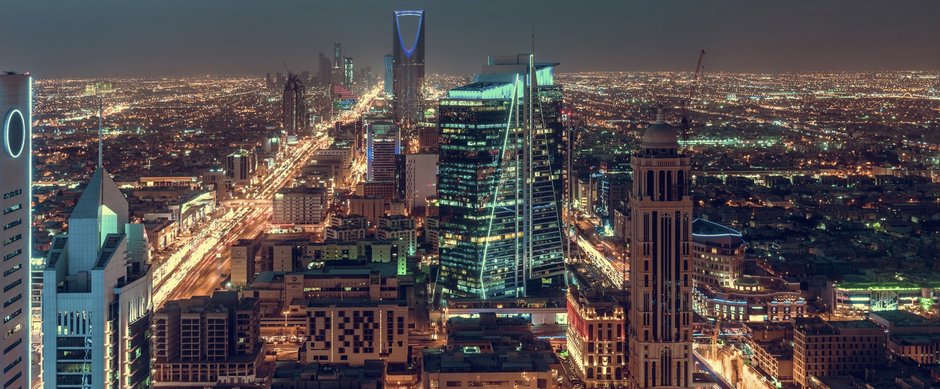 How smart is your SMART City?

Given SMART Cities have the potential to generate $20 trillion in economic benefits by 2026 it's no wonder that this sector is tipped to be this year's hot topic. SMART Cities aim to optimise city functions and promote economic growth while also improving the quality of life for citizens by using intelligent technologies and data analysis.

Infrastructure
The accelerated development of new intelligent technologies including 5G, AI, cloud and EDGE computing is helping to drive the SMART City initiative. Whereas not so long ago this futuristic world seemed like nothing more than a pipeline dream, it has now become a level one priority to support the exponential increase in the number of connected devices, and vast growth in data collection, issues well documented by Platform Markets Group and other industry leaders with their fingers on the connectivity/data infrastructure pulse.
So if the cities are SMART and the infrastructure is SMART, shouldn't teams like NEOM, who have started to secure significant investment so that they can implement cutting-edge technology into projects like 'The Line' and 'Sindalah', complete the loop by adopting SMART tools from the offset?

The FAR Toolkit
The construction industry whilst being as old as time itself is the heart of innovation. In the last century, the tools we use to develop our built environment have advanced exponentially. A wide range of technologies has been introduced into the industry over the past decade, including drones, virtual reality hardware, and 3D printers.

The potential of Augmented Reality (AR), specifically FAR technology, as an indispensable tool in the engineering, architectural, and construction industries is immense and constantly evolving. Through the use of advanced camera and sensor technology, augmented reality creates an enhanced version of the real world by adding digital elements, sounds, or other sensory stimuli in real time. Add to that FAR's 'Exact Location AR Technology', the whole package allows hyper-local information accurately located, anywhere.
While the gaming industry has been using this technology for a long time, the construction industry is still relatively new to it. But AR has been making waves in the industry due to the wide range of applications it can provide from conception to completion of a project.

Projects
In construction, the role of AR begins in the planning stage. AR enables several details and elements to be layered onto a building plan to provide stakeholders with an in-depth understanding of the project. Through the use of AR, architects and construction firms can demonstrate working models to their clients. 2D models and virtual tours help clients visualise what the building will look like. Hence, clients can make decisions based on the current plan and allow the designers and engineers to make modifications before construction begins.
The tool enables designers to use AR to give clients and themselves a more accurate sense of the design and how it fits within the context of a particular area. Approved changes can also be updated in real-time, reducing the risk of workers following obsolete plans. Using AR this way can help prevent expensive mistakes and reduce the likelihood of extensive rework once the project is up and running.

Data
One of the significant advantages of employing AR technology in construction is combining all digital information and documentation of a project with its physical location. This technology can help access and visualise data such as the location, style, and type of additions to the building shell, ranging from architectural elements like windows and doors to MEP elements like ducts and pipes. Engineers on-site can use this information retrieval technology and visualise the details right in front of them using an AR headset or tablet. This helps them properly monitor the project's progress on-site, compared to the building design, and ensure that all is in order.
Construction is a highly collaborative sector, and effective teamwork between all the different disciplines is imperative to ensure that a project is finished on schedule and under budget. However, not all team members working on a project may be on-site at all times. Fixing issues must be postponed until all parties involved have assembled and reviewed plans and made any necessary modifications.
FAR allows remote workers to inspect the job site as if they were there in person. Our technology allows for real-time problem-solving and error correction without the need for a specific team member to be physically present at the building location. Workers can also use AR to capture notes, images, or videos of problems, which distant teams can view and comment on. AR allows streamlining of collaboration between on-site and remote team members who can consult with one another in remote environments, thereby drastically reducing the time and money it takes for teams to solve issues on-site.

Safety Inductions
In construction, safety is of utmost importance. For their safety and the safety of other workers and pedestrians, all workers must undergo extensive training before engaging in activities on site such as operating using heavy machinery, mounting multi-story scaffolds, or handling hazardous materials. Safety is paramount in construction. But safety training is expensive, time-intensive, and even dangerous if an inexperienced person is in the control.
FAR has been able to successfully offer workers virtual drills, guidance, and safety scenarios using FAR technology to tackle this problem. Workers can be trained in a safe environment where nobody gets hurt. Similarly, AR can be used to train workers on how to handle hazardous materials or scenarios without exposing the workers to the actual thing. This training method enhances their safety awareness by delivering clear instructions and reducing downtime training expenses and delays.

Conclusion
When we think about SMART Cities, we immediately jump to flying vehicles, mega bridges, and 'Minority Report' modeled personalised billboards, effectively, the exciting stuff. And without question, FAR's technology has a huge role to play there too with our mobility, commerce and live event software.
But SMART, means being smart throughout.

For further information on FAR please visit www.f-ar.co or follow @FAR on socials